Welcome to Quiltsphere
Developed and maintained by Ron Quilter.

This site was originally built to help my entry level biology students. It has expanded to include things for my advanced students as well as my College students. I've recently added some extra curricular and more! I hope you find it helpful.

The name "Quiltsphere" simply suggests that this is my sphere.

Ron Quilter has taught Life Science in Southern Utah for 28 years.


Powered by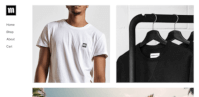 Create your own unique website with customizable templates.